Chamber Business Resources
Lanark County / Carleton Place Resources
---
The Carleton Place Website: The Carleton Place website's business section has links that will help local business owners with their financing, loans, networking, business support, etc. It also has an overview of the town and different statistics.
---
Lanark County Tourism:
Lanark County Tourism lists the things to do, dining, and accomodations that are available in Lanark County. Business owners can contact them to be listed or to have a specific event that they are hosting to be listed on the website
---
Valley Heartland CFDC: Valley Heartland CFDC administers a local investment fund to help finance new or existing small business for start-up, expansion or stabilization plans that help maintain or create jobs. Repayable financing of up to $250,000 on commercial terms loans, loan guarantees, or equity investments, is available when financing from other sources is insufficient or unavailable. All financing decisions are made at the community level by the CFDC local Board of Directors.
For more information about the Community Loan Fund, please visit the Valley Heartland website or contact Sharon Ruth, Loans Officer at the Valley Heartland CFDC at 613-283-7002 ext. 105 or sharon.ruth@valleycfdc.com
The Small Business Advisory Centre: The Small Business Centre has resources to help businesses grow to their full potential. They offer workshops, seminars, consultants, and more to businesses in the Lanark County region. For more information please contact Cindy James at 613-283-7002.
---
 Lanark County Economic Development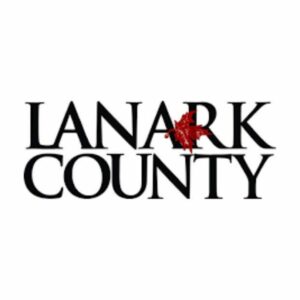 : Lamark County's Economic Development page has information about the Economic Development Strategic Plan for 2018-2020, statistics for Lanark County, agriculture, forestry, food charter, and tourism.
---

Canadian Career Academy: Free job posting for businesses looking to hire. The Canada Career Academy office is located in Carleton Place and only posts job listings for businesses in Carleton Place, Mississippi Mills, Beckwith, Pakenham, and Ashton.
Ontario Government / Provincial Level Resources
---
 Government of Ontario: The Government of Ontario's website has links to information on various topics that are useful to your business including taxes, community, employment, etc.
---
 Ontario Business Services
: The Business Resources page on the Government of Ontario's website has links to a variety of resources including a Business Information Guide. The information that can be found ranges from general knowledge that you should learn about as a business owner to very detailed articles, reports, and lessons that encourage skill development.
---
The Ontario Chamber of Commerce: The Ontario Chamber of Commerce discusses Ontario's provincial budget for 2019 and examines the sustainability, challenges, and possibilities that come along with it or business owners. The website has the topics addressed in the budget along with an OCC analysis of each one.

---
Ontario Tourism Partners: The Ontario Tourism Partner's website has a selection of tourism-based topics to investigate. It has statistics of travelers, marketing, industry information, and more that is designed to guide business owners to Ontario's tourism.
---
Tourism Partnership Opportunities
: This is a direct link to the information about free listings for Onteriotravel.net in the Partnership Opportunities section. It offers listings for tourism business, festivals, and events
---
Ontario By Bike
: Register your company as bike friendly and have its location, description, and contacts liated on the website for cyclists.
---
Come Wander: Come Wander lists the experiences, business, and events that take place across Ontario. There are sections for personas, experiences and regions, including Lanark County.
---
Workplace Safety and Prevention Services: Provides information on how businesses can promote safe and healthy working conditions. It includes businesses and issues owners may encounter.
---
Ontario Network of Entrepreneurs: Ontario Network of Entrepreneurs has information on starting, growing, and financing a business as well as other useful resources. It also allows small business owners to connect with each other and experts.
---
FedDev Ontario: This is the Government of Canada's Small Business Service's page specific to Ontario. It offers business guides for several types of businesses and issues owners may encounter.
---
Ministry of Economic Development: The Ministry of Economic Development, Job Creation and Trade has resources that help small businesses develop themselves in Ontario.
Government Of Canada / National Level Resources
---
Government of Canada Business and Industry: This link will bring you to the Government of Canada's Business and Industry page. Here information can be found on starting a business, taxes, permits, and regulations.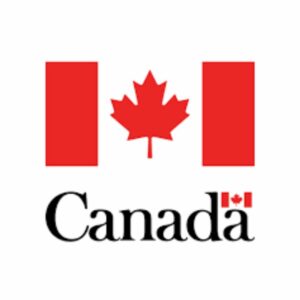 ---
Government of Canada: The Government of Canada's website home page has links to many government topics including several that are beneficial to a variety of businesses. Jobs, taxes, and Money/Finances are among the pages that are informative.
---
Loans For Small Businesses: Provides you with information on how to find a loan for your small business. It answers all questions of available programs, eligibility, and application.
---
Innovation Canada: This is a service that is designed to help grow businesses. Based on a set of questions about your business, the website will bring you to solutions, services, programs, and information about grants and financial incentives that will be helpful.
---
Canadian Revenue Agency: The Canadian Revenue Agency page has links to information about taxes, pensions, payroll, etc. It has a Business Number Registration page and several other pages that would be useful for your business.
---
The Canadian Intellectual Property Office: The Canadian Intellectual Property Office deals with trademarks, copyright, patents, and industrial design. They also have other services and information that will be useful for your business